Empty space, drag to resize
STEM & EDUCATION | LEADERSHIP FOR SUSTAINABILITY | CULTURE & HERITAGE | SOCIAL INNOVATION
Empty space, drag to resize
Welcome to
Singapore
, the futuristic eco-destination!
Welcome to Singapore, the futuristic eco-destination where cutting-edge innovation meets rich cultural heritage! As the cosmopolitan crossroads of the world with a strong commitment to knowledge and home to some of the World's Top Ranking Universities, this English-speaking country offers the perfect setting for summer camps designed to shape future global citizens. Let the Lion City's enchanting fusion of past, present, and future ignite the passion of young learners, and watch them blossom into agents of change.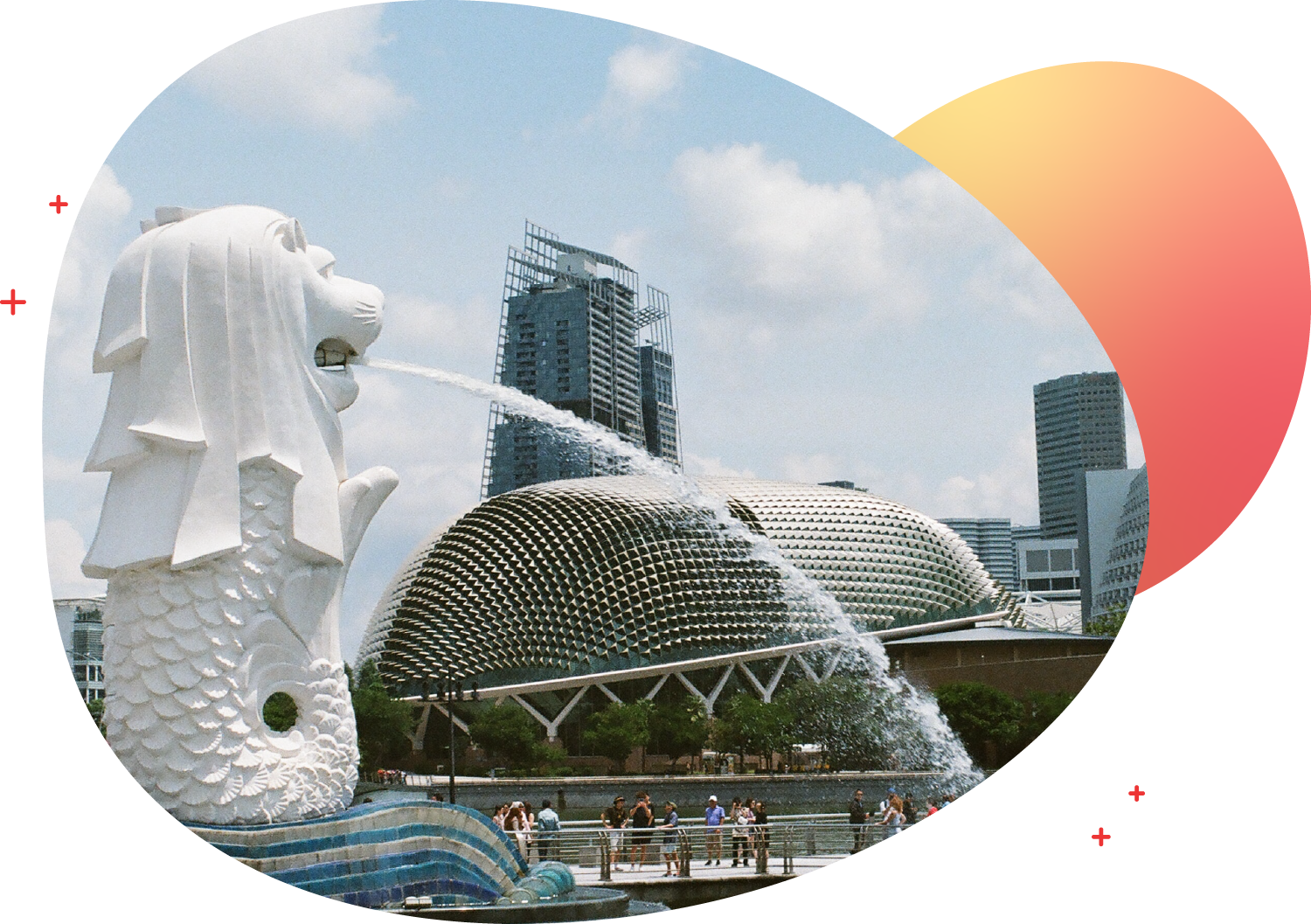 Our edutravel programs are innovatively designed to equip students with core global consciousness and competencies through a holistic and experiential learning approach.
STEM AND
INNOVATION

Innovation is in the very fabric of Singapore's DNA. As a bustling hub of creativity and technology, Singapore is an ideal place for students to explore real-life implications of STEM and cultivate an insatiable curiosity for problem-solving.
LEADERSHIP FOR
SUSTAINABILITY

From the awe-inspiring Gardens by the Bay to the lush, interconnected parks and reserves, Singapore is a living laboratory for sustainability efforts where students learn and practice leadership and environmental protection.
CULTURE AND
HERITAGE

Singapore's rich cultural heritage is a treasure trove for students seeking to develop a truly global perspective. With a harmonious blend of Malay, Chinese, Indian, and Western influences, the country fosters cultural understanding, empathy, and respect.
SOCIAL
INNOVATION

Singapore's robust ecosystem of social enterprises and non-profit organizations has fostered equitable well-being for its diverse population. In this Little Red Dot with a big heart, young people can become change-makers to build a more inclusive future.
Camp Venue & Accommodation

National University of Singapore - Student Dormitories

EARLY BIRD
TICKET

Deadline: 2June 2023 23:59

Group registration discount available
REGULAR TICKET

Deadline: 23 June 2023 23:59

Group registration discount available
Interested in group traveling?

If you are registering in a group of 5 or more students, please contact us at
[email protected]
for more details on group registration and discounts.
Program Fees
Lesson Materials
Camp Package
Field Trips & Attraction Tickets (where applicable)
Trainers at 1:15-25 Ratio
Classroom Venue at National University of Singapore (NUS)
6 Nights Accommodation at the school dormitory
Local Transportation (incl. Airport Transfer) – Mix of chartered and public transportation options
Meals (incl. 6 Breakfasts, 6 Lunches, 6 Dinners – Halal & Vegetarian available upon request)
Flights
Travel Insurance
Personal Shopping
Local SIM card
Snacks and additional food outside of standard meals